DEVELOP A NEGATIVE INTO A POSITIVE PICTURE
Graduation project, AMFI. 2016
One No-Waste pattern of deconstructed classical female jacket was assembled into 3 different looks that resulted into a collection of 6 pieces: 3 digitally visualised and 3 realised from real fabric. The collection was extended of another 4 digital sketches, created a collection of 7 garments.
ZIL phygiinstalation GRAD AMFI 2016
One no waste-pattern was assembled into 3 different looks that resulted in the collection of 6 looks :
3 digitally visualised and
3 realised from tangible fabric.
In between chaos and shape
there was another space...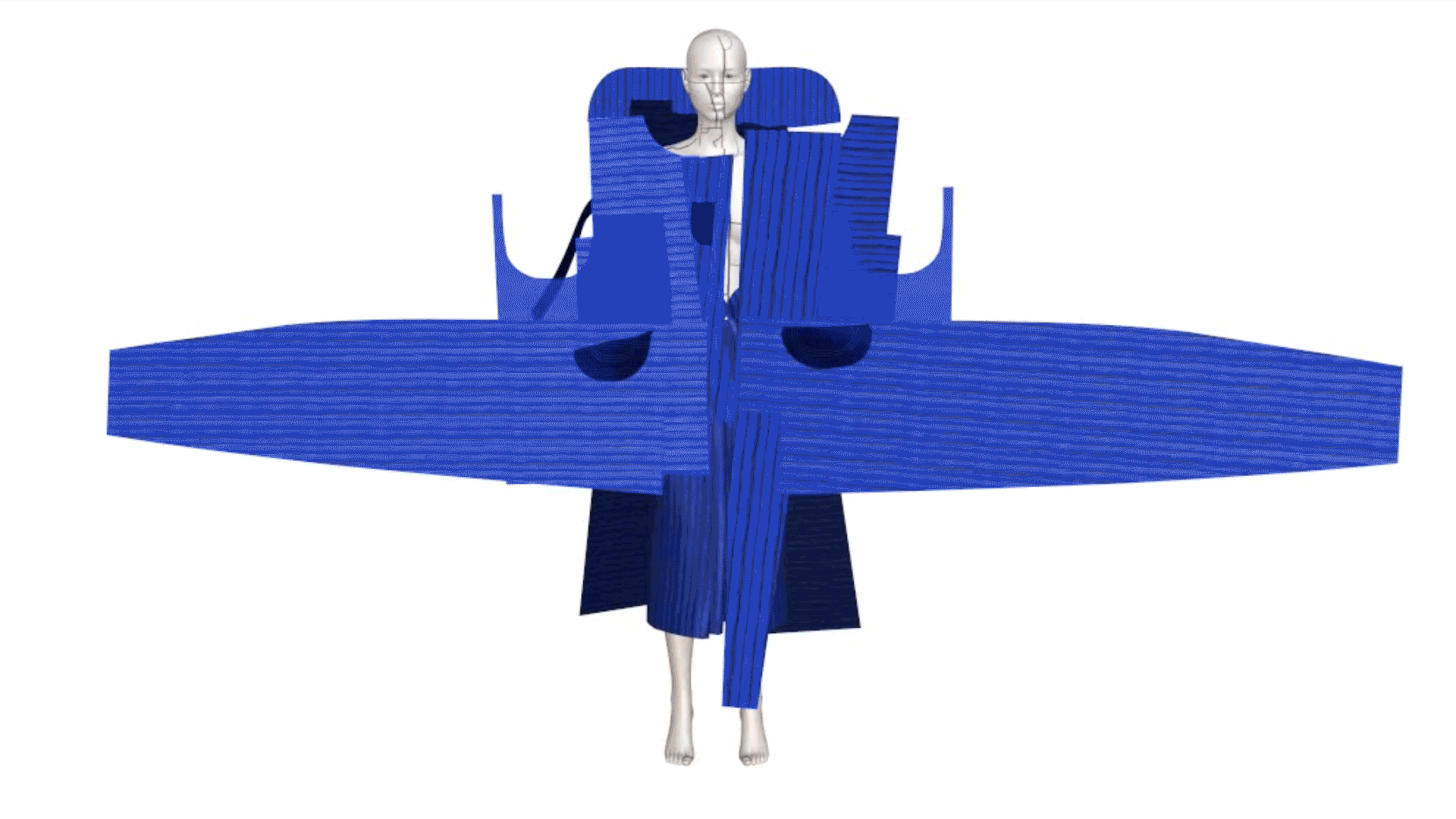 Look #1 Deconstructed in CLO3D
LOOK 2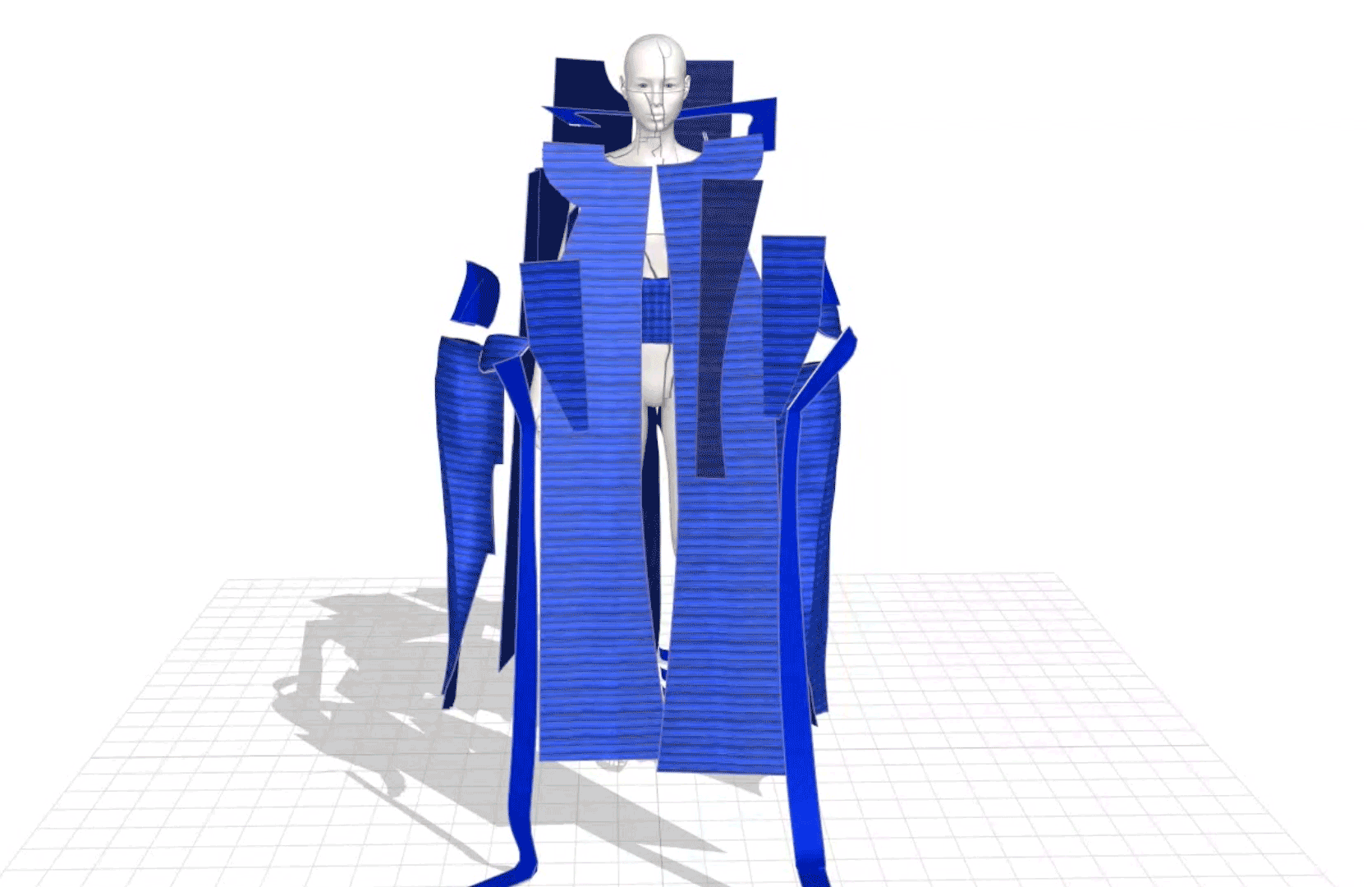 Look #2 Deconstructed in CLO3D
Phygital way of designing

that captures a momentum of transition between digital and physical worlds.
Digital and sustainable

fashion with respect to materiality propose

no-waste

patterning that uses the technique of cut-ups to be assembled into a garment. Inspiration comes from the process of deconstructing historical garments and unexpected assemblage.
SPECIAL THANKS to
Kerry Murphy.ODDONE / Animation Movie
Chantal Brink / Photography
Models: Roos, Cherelle, Vanessa
Tim Broers/ Movie Edit
SPECIAL THANKS TO Karlijne Opmeer, Esther van Gughten, Dahlia Alsudi. Marcel, Filip, Milena i Ludek for enormous help and support!